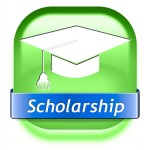 Trenton Rotary is pleased to announce two Lion Woodward Scholarship winners for 2016.  Each will received $2,500 a year for four years and will start college Fall of 2016.  A variety of factors were considered as part of the evaluation process, including financial need, academic achievement, exemplary community service, and leadership.
A second scholarship was made possible by a $10,000 contribution from The Trenton Rotary Foundation.
Congratulations to this year's worthy winners – we look forward to hearing your progress in the coming years!
Cheyenne Setneska, Princeton High School – Stockton University
Qureasia Troupe-Mekins, Trenton Central High School – Caldwell University
Visit the Lion Woodward Scholarship page for more information.  We welcome local high school seniors to apply for next year by March 1, 2017.