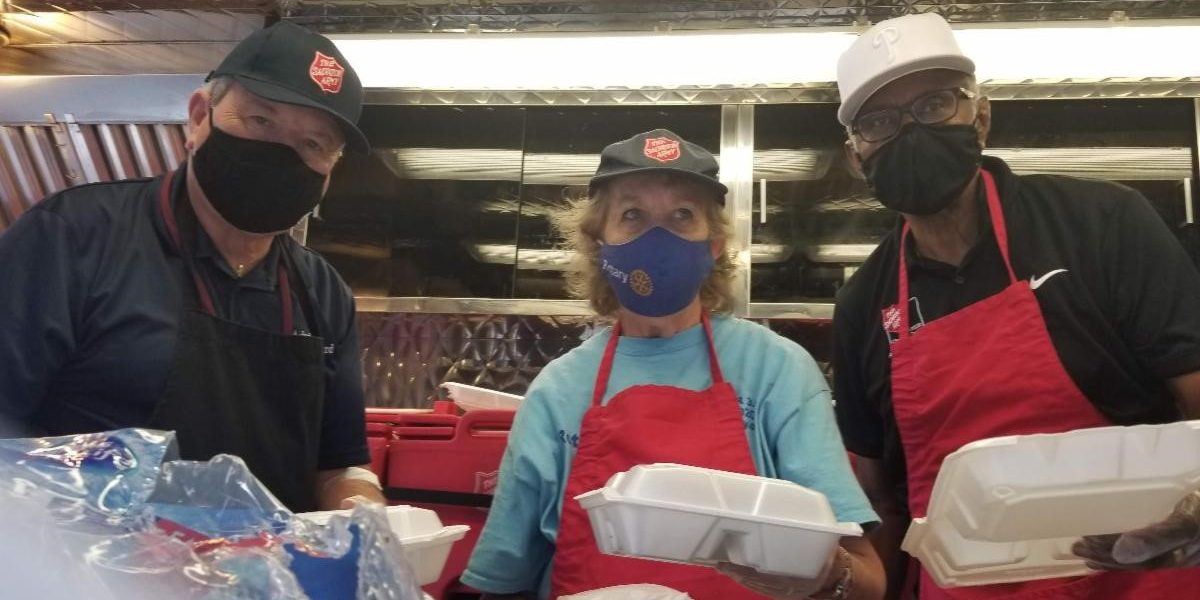 It was a busy night Friday especially at the first two stops where we served 170 meals, by the end of the night we had served 248 meals at 6 stops of chicken, rice and beans and a brownie/cupcake baked by Yuriko Bullock and family.
On the Canteen Friday were Chris Secrist, Bob Duame, Dr. Ernie Smith aka, "The Chicken Man" who once again served up all the chicken, Josh Nyce and Charlie Parkerson.
Also a big thank you goes out to Bill Coleman of "Be Kind" and The Robbinsville-Hamilton Rotary Club for delivering donations again this week, several times, from District Governor Elect John Shockley to The Salvation Army and Mt. Carmel Guild.