Fighting Riverblindness in the Democratic Republic of the Congo
United Front Against Riverblindness (UFAR) is an Africa-inspired, US-based nonprofit tax-exempt organization under Section 501(c) (3) of the Internal Revenue Service Code. It was founded and registered both in the US and in the Democratic Republic of Congo (DRC) by Dr. Daniel Shungu, a former Merck & Co. scientist and Trenton Rotarian who, as a Congolese by birth and a naturalized US citizen, was fully determined to give something back to his native country. He organized and planned deployment of treatment in the region of the country assigned to his organization. Mectizan, the medicine for this disease provided free by Merck.
Trenton Rotary has organized to give Dr. Shungu its full support. By doing so, Trenton Rotary has added to the efforts of former President Jimmy Carter and the World Health Organization/African Program for Onchocerciasis Control (WHO/APOC) in eradicating this debilitating disease that causes blindness in people in Africa and Latin America.
Watch Dr. Shungu Explain River Blindness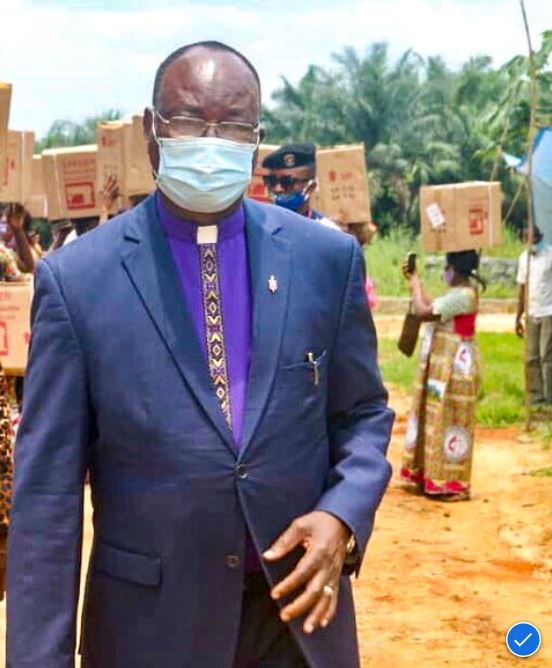 Trenton Rotarian Dr. Daniel Shungu, Founder & CEO of UFAR
UFAR managed the treatment of 25.4 M+ individuals in 2019!
Through a well-integrated and evidence-based program, United Front Against Riverblindness (UFAR) continues to manage the distribution of preventive medicines to millions with the proven achievable goal of the eventual control and elimination of several targeted neglected tropical diseases (NTDs).  In 2019, UFAR managed a network that provided appropriate medications to well over 25.4 million Congolese, an increase of 49% over the previous year attributable to the expansion of its support to additional health zones.  UFAR's primary responsibility has been to ensure that the intended beneficiaries of the drugs provided free by their manufacturers continue to receive them annually as prescribed until the goal is reached.