The Trenton Rotary Club meets at the Trenton Country Club every Thursday.  The Country Club is closed for several weeks in January so Trenton Rotary Club has held their meetings in several interesting locations.
On Jan. 7th the Club met at the new Boys & Girls Club Center on Spruce Street in Lawrence Twp. The club had a tour of the facility from David Anderson the (CEO).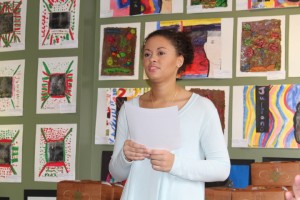 On Jan 14th the Club met at the Trenton City Museum, Ellarslie, in Cadwalader Park. The club was welcomed by Donna Carcaci Rhodes, Director of the Museum Society, had a presentation from Autumn Townsend, the 2014 Trenton Rotary Lion Woodward Scholarship recipient attending Montclair University, and toured the museum.  The club also received a report that the volunteer Salvation Army Red Kettle Bell Ringing that the Club had performed in December at the Pennington Quality Market had raised $4,343.74.
The Jan 21st meeting will be a dinner meeting at the Continental Tavern in Yardley, PA.