History of PolioPlus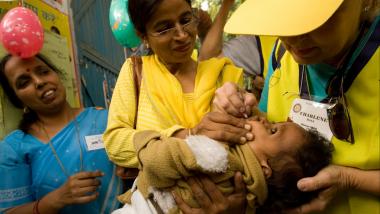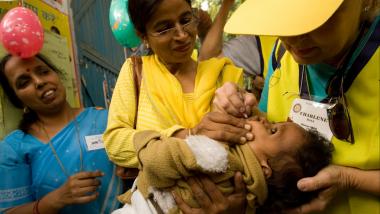 Rotary's involvement in polio eradication began in 1979 with a five-year commitment to provide and help deliver polio vaccine to six million children of the Philippines. It was the first project of the new Health, Hunger, and Humanity (3-H) program. In the next four years, similar five-year commitments were approved for Haiti, Bolivia, Morocco, Sierra Leone, and Cambodia.
In the early 1980s, Rotary began planning for the most ambitious program in its history — to immunize all of the world's children against polio. The plan required collaboration with international, national, and local health agencies and took shape early in Carlos Canseco's year as RI President in 1984-85 when he appointed the Polio 2005 Committee. Dr. Canseco invited Dr. Albert Sabin, developer of the oral polio vaccine, to serve as a special consultant to the committee. Read More about this Program
Trenton Rotary was actively involved since the beginning of this program. This year we distributed "Polio Pigs" to raise funds for this program.
News:
Gates Foundation, Rotary pledge $200 million to fight polio: Chicago Tribune, November 26, 2007