The Shark Tank project evolved from The Bridging the Gap business plan simulation program our Rotary Club has sponsored at Trenton High School, Notre Dame and Hopewell Valley Central High School.  It required student teams to work on a business plan for taking over a delicatessen and present to a panel of bankers.  The banking panel awarded the strongest teams with the most funding at the best rates in the simulated setting.
Last year, Business/Technology teacher Tracy Morgan and Trish Delehey at Hopewell Valley Central High School met with Jim Vinson and other Rotary volunteers to modify the program to allow student teams to work on a plan and presentation for a business of their own creation.  Tracy and Trish presented the results at a recent Rotary meeting; the students, consultants, and the "shark tank" panelists all appreciated the changes in the program.  Presentation pdf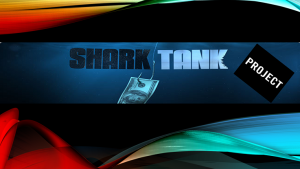 Nearly 50 students from two classes competed in the inaugural shark tank project early 2015.  They worked in the classroom on their business ideas prior to meeting with the Rotary consultants who helped fine tune their plans and presentations for the Shark Tank business panel.  The students created a wide variety of products and services and some may have potential in the real world.  
This project develops business planning, teamwork, creativity, research, presentation and other skills relevant inside and out of the classroom.  The students even have access to digital printers to CAD model and prototype products, adding another valuable experience.  The winning teams were recognized at the school awards night with high grades and small check from Trenton Rotary!  
The next session starts December 2015.  Please let Mike Tusay know if you'd like to participate as a consultant or a "shark" panelist.  The schedule is:
December 8th, 2015 from 11:00am – 1:45pm
     Rotary consultants help coach the students with their plans & presentations
January 11, 2016 from 11:00am – 1:45pm
     Rotary consultants help coach the students with their plans & presentations
January 21, 2016 from 11:45am – 2:45pm
     3-5 "shark" panelists ask questions and judge the presentations on different aspects