Students Represent Trenton Rotary in Japan on Cultural Exchange
Four students sponsored by Trenton Rotary spent two weeks in Omiya, Japan this summer on a cultural exchange. Shaylan Kolodney, Christopher Iorio, Mallory Milestone and Alex McGrainer went to Japan this summer and Trenton Rotary will host Omiya's students next year. This student exchange between the sister Rotary Clubs of Trenton, NJ and Omiya, Japan started in 1969 and has been an important international program for both clubs.
The exchange has provided an opportunity for increasing understanding between our two countries as well as giving students a rare opportunity to be immersed in the culture of the exchange country. Students live in the homes of Rotarians while on exchange, participate in family activities and visit tourist sites. The friendships that have developed over the years provide ample evidence of the value and importance of this exchange program which is so highly respected by Rotarians in both countries.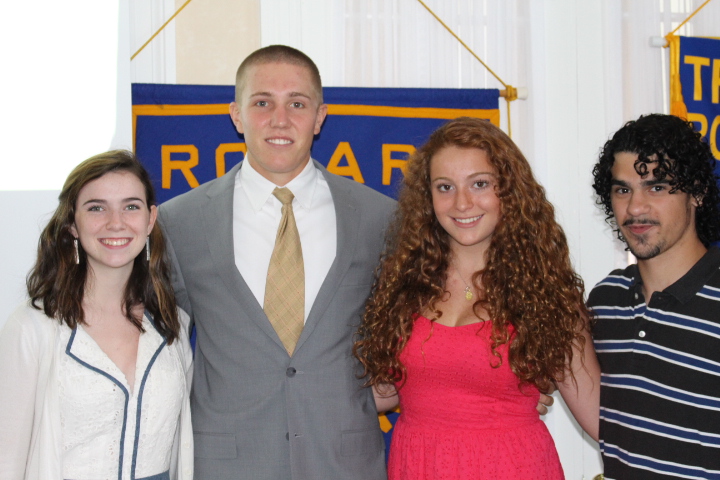 Shaylan Kolodney, Alex McGrainer, Mallory Milestone and Christopher Iorio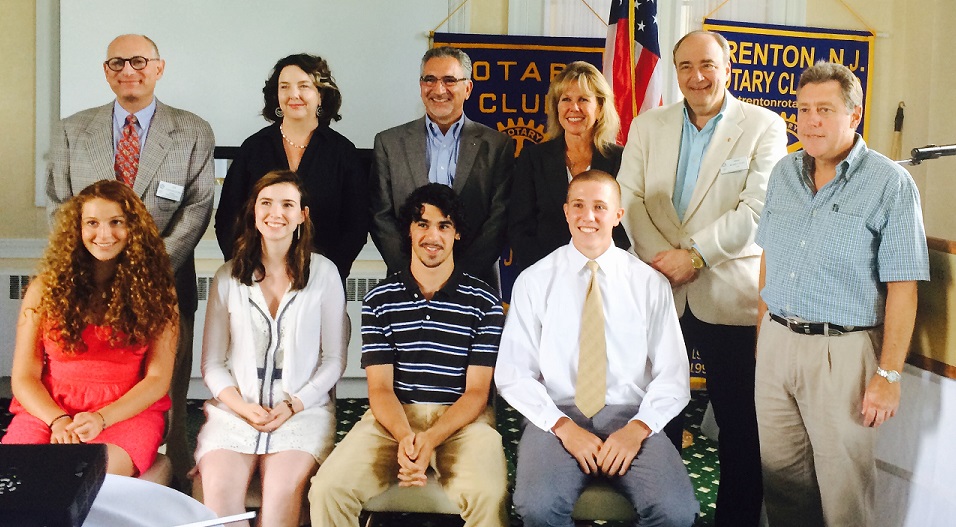 2015 students with parents, Exchange Coordinator Mike Tusay and President Greg Gourovitch