Members & Friends,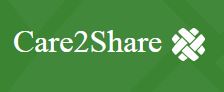 We are pleased to announce that Trenton Rotary has made an important addition to our fundraising efforts.   We've enrolled in the Investors Bank Care2Share Affinity Program, a FREE service that will generate ongoing revenue to fund our philanthropic efforts throughout the year.
If you maintain a personal account with Investors Bank, we encourage you to read on about a NO COST TO YOU way to help Rotary support local charities.
Here's how it works:
Link your Investors Bank personal account and invite other account holders you know to link to "Rotary International – Trenton NJ Rotary Club."  Investors Bank will provide us with quarterly contributions from all linked accounts.  These contributions will be equivalent to .25% on the average balance of all personal checking accounts and .15% on the average balance of all personal savings accounts (including money market accounts, CDs and IRAs). 
 Use this one-page form to link your account
(it has our Rotary Club name already filled in)
Please remember:
It costs nothing to link your account to us;
Your interest rates and account features are unchanged by account linking;
Your banking information (the products you use, your balances, etc.) remains strictly confidential; 
If you're already a customer of Investors Bank, you can simply link your existing accounts to Rotary International – Trenton NJ Rotary Club. 
If you're not yet a customer of Investors Bank, we hope you'll consider them for your personal banking needs. 
Trenton Rotary annually provides financial support to several local charities, particularly HomeFront (Ewing), Boys and Girls Club of Mercer County, Mount Carmel Guild, Boy Scouts, Artworks of Trenton, Rescue Mission, Salvation Army and others.  We also sponsor scholarships for local college students from Trenton, Ewing and other local high schools.  Your support of this Care2Share Affinity Program will enable us to expand our charitable giving to these and other worthy organizations, so please take a moment to sign up and lend us a helping hand.