---

Give the gift of laughter to yourself and others on your Holiday list! Learn more about our December 17 evening event.
Jester sponsors: Boys & Girls Clubs of Mercer County; Commercial Cleaning Corporation; Flagship Insurance Agency, Inc.; Gentell, Trilogy Partners  
Harlequin sponsors: Association Business Solutions (ABS); Capitol Fire Protection Co., Inc. – capitolfirecp@gmail.com; Stoneking Physical Therapy and Wellness Center


About Rotary

Rotary International is a worldwide organization of business and professional leaders that provides humanitarian service, encourages high ethical standards in all vocations, and helps build goodwill and peace in the world. Approximately 1.2 million Rotarians belong to more than 32,000 clubs in more than 200 countries and geographical areas.
Members of a Rotary club are part of a diverse group of professional leaders working to address various community and international service needs and to promote peace and understanding throughout the world. The Trenton Rotary Club is one of the oldest and largest clubs in New jersey. Come and join the Rotary Club of Trenton to make a difference in our community.
The Object of Rotary is to encourage and foster the ideal of service as a basis of worthy enterprise and, in particular, to encourage and foster:
FIRST The development of acquaintance as an opportunity for service;
SECOND High ethical standards in business and professions, the recognition of the worthiness of all useful occupations, and the dignifying of each Rotarian's occupation as an opportunity to serve society;
THIRD The application of the ideal of service in each Rotarian's personal, business, and community life;
FOURTH The advancement of international understanding, goodwill, and peace through a world fellowship of business and professional persons united in the ideal of service.
Trenton Rotary is part of Rotary District 7475
Rotary Theme for 2019-2020: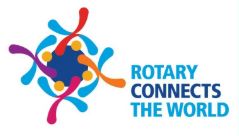 We are all connected to one another — part of our communities and members not only of our clubs, but also of the global community to which we all belong.
Mark Daniel Maloney
Rotary International President 2019-20