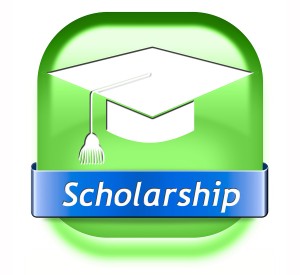 Trenton Rotary established the Lion Woodward Educational Fund in 1928 as a memorial to assist worthy students in achieving their educational goals.  The Fund was converted to a scholarship program in 2011, administered by the Princeton Area Community Foundation, and overseen by a committee of five current Rotarians.
Lion L. Woodward
Lion L. Woodward embodied the mission of Rotary – "Service Above Self." He was a charter member of the Trenton Rotary Club in 1914, President in 1920, and District Governor two years later.
After graduating from trade school in Lancaster, Pa., Lion Woodward came to Trenton in 1901 and secured a menial job at the Fitzgibbon and Crisp Wagon and Carriage Company. Step by step, in thirteen years, he reached the presidency of the enterprise and transformed it into an auto body manufacturer. He served as President of the Trenton Chamber of Commerce, director of a local bank, Financial Chairman of the YMCA, President of the Trenton Country Club, and as a member of a commission appointed by the Governor to study crippled children. In the year before his death, he was elected President of the Auto Car Company, a growing truck manufacturer. His career, was ended by his untimely death at the age of 48 in 1927, exemplified community service. "He will be remembered," declared the Trenton Times, "as a man of keen mind, unselfish spirit, and indomitable zeal."
Trenton Rotary established the LION WOODWARD EDUCATIONAL FUND in 1928 as a memorial to assist worthy students in achieving their educational goals. The Fund is now held at the Princeton Area Community Foundation, and overseen by a committee of five current Rotarians.
The Award:
One scholarship of up to $10,000 is awarded annually. The award is paid out in amounts of up to $2,500 per year for up to four years.
Eligibility:
In order for a student to be eligible for this scholarship he or she must meet the following criteria. The student:
Must be graduating from a high school in Trenton NJ or the greater Mercer/Bucks area.
Must be accepted as a full time student at an accredited college, university, trade, or vocational school.
Must maintain a C (2.0) Grade Point Average or better for the term of the scholarship.
Must report their progress in person at a Trenton Rotary meeting once per year to continue their eligibility for years 2, 3 and 4 of the scholarship.
A variety of factors are considered as part of the evaluation process, including financial need, academic achievement, exemplary community service, and leadership.
Application guidelines, Due Date and Award Notification:
Download application form (available as a Word document or as a PDF file)
Submit the completed application and all required attachments to the Princeton Area Community Foundation at 15 Princess Road, Lawrenceville, NJ 08648 by March 1.
Please note: Incomplete applications will not be considered.
Award notification posted on Community Foundation website on April 15. The scholarship will be mailed directly to the institution where the student is enrolled on July 31.
Be Sure to Include:
Application form
Student Aid Report (SAR) generated by FAFSA
A copy of your college financial aid award letter*
A copy of your college acceptance letter*
Two letters of recommendation, from a teacher, counselor, principal, and/or community member who has worked with you and knows you well, specifically discussing the community service you have performed.
High school transcript
Two, two paragraph essays, each on a separate page. Make sure your name is on each page.

1. How has community service affected your life?
2. What do you think the Rotary motto "Service Above Self" means?
* If unavailable at the time of application, these documents (just from the school you decide to attend) must be submitted to the Community Foundation before the scholarship funds will be awarded.